An Interactive video can explain all your products or services while appearing to the viewer that they are watching a single video.

The marketing possibilities are endless.
We Provide the following services:



From the simple creation of:
Property Video Slideshows
Personalized Facebook Video Technology
3D Animated Spokespersons
InterActive Videos.




​Our Design studio will create everything you need to get Buyer and Seller Leads.



Real Estate Property Video Production
You provide us with high quality property pictures. We will create a wonderful video presentation with great music to showcase that beautiful property that is waiting for its new owner.
Real Estate Marketing, Matterport 3D VR Tours, Reputation Management, Roku Channel Creation, Commercial Video Creation
This is an example of an InterActive Video



This video provides you with 2 choices:
Buying or Selling. The video can be customized with your details: logo, agents name and phone number.



​

Our Mission is to Help your Company reach the Next Level!



We are a small company that believes in providing excellent services at affordable prices.

We treat our clients like family members and not a number.
Our goal is to help you get your company to the next level.
We provide marketing services that are ahead of any competitor in the area.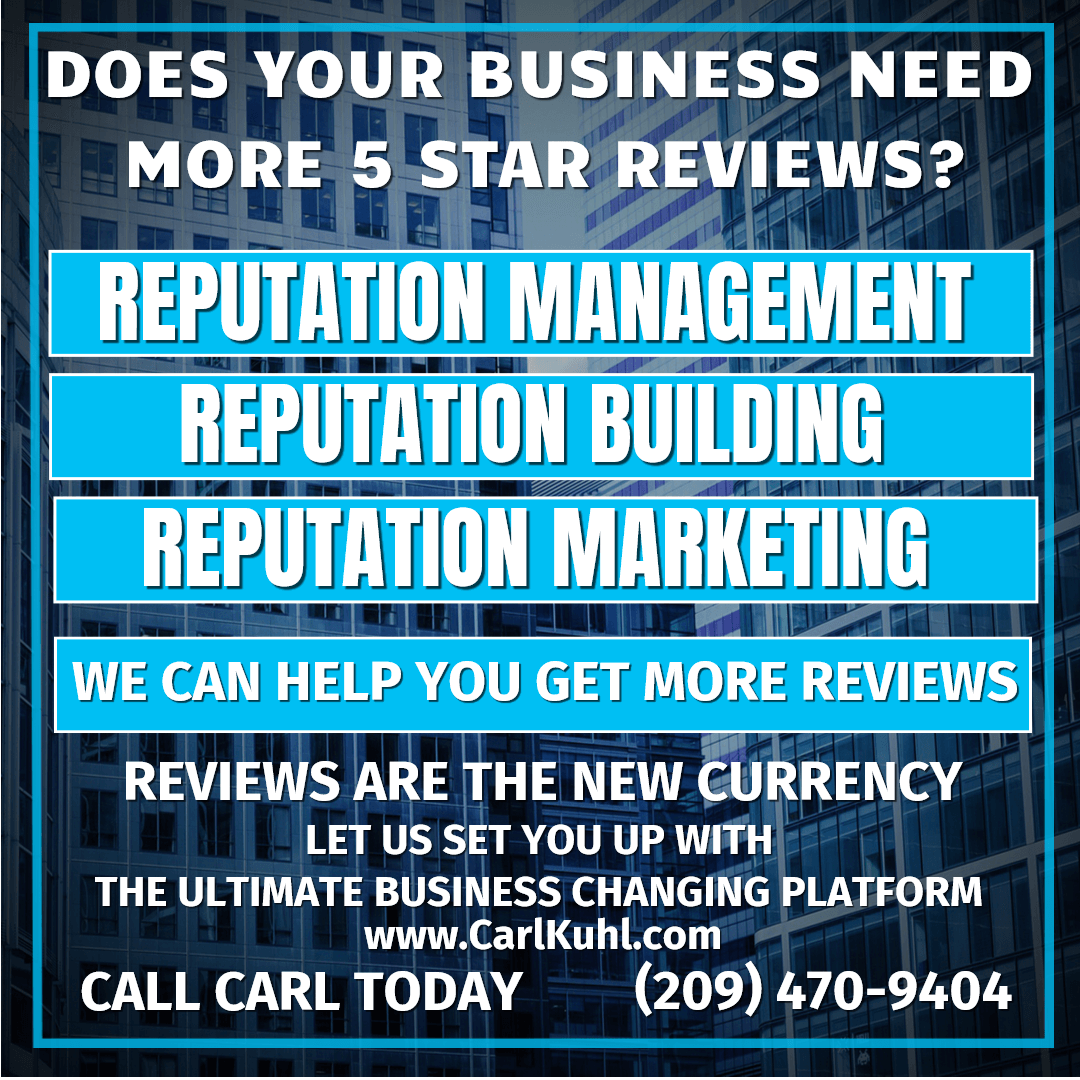 What is Reputation Management?
We are one of the few companies that can manage all 3 major aspects of Reputation Management.
1. We will manage your reputation by creating a back-end platform that will increase your 5 Star Reviews. We create a 5 Star culture for you and your staff.
2. We build your Reputation by promoting your Reviews on all your Social Media channels.
3. We create 5 Star Reviews Videos based on the comments left by your clients, customers or patients. Also, we take care of the syndication of your videos to all major Video Channels
There are >>(17)<< mind blowing services included that can't be listed here because these are trade secrets that can only be revealed to our clients.

Let's set up a meeting so we can provide with our 9-page service proposal, so you can see the depth and thoroughness of our service.
You can test drive our service for 14 days. We are sure that at the end of 14 days you will continue our service until you retire or sell your business for a nice profit.

Reputation Management is the most important thing a business can control.
Negative reviews can be the death of a business.
Fact #1: 97% of consumers aged 18 to 34 read online reviews to judge a local business.
Fact #2: 92% of consumers now read online reviews for local businesses.
Fact #3: 99% pf Reputation Services don't work.
The reason why, is that there is 3 Major aspects to Reputation Management.
1. Manage Reputation
2. Build Reputation.
3. Market Reputation.
Most companies can only manage one of those services.


Personalized Facebook Video Technology
You can Personalize a video with the client's First Name and Last Name. It has been proven that a personalized video has a higher percentage in closing a sale, regardless of the product or service being sold.
Click >>HERE<< for a Better experience of this Fortune 500 technology.

3D Spokesperson that can read all the content of your listings
People have become too lazy to read. A 3D spokesperson solves all of these problems. The spokesperson will read all the content on your page. Meanwhile the prospect in viewing the property pictures without having to read anything. The spokesperson does all the heavy lifting for you.
Experience this yourself by clicking this link:
Real Estate Agency Starter Package:
20 Property Listing Videos
10 Personalized Facebook Videos
20 (3D) Spokespersons.
$995 per month introductory price until March 31, 2019. After March 31st price goes to $1,495 per month.



Price per item is less than $20 a piece.



Get in at a locked in price now.





If you own a high volume Real Estate Agency with at least 20 Properties per Month then the Starter Package will be the perfect fit for your agency

.
Single Unit pricing is as follows:
Property Listing Videos are $40 each.
Personalized Facebook Videos are $100 each.
3D Spokespersons are $55 each



With the Starter Package you save $1,905 per month.





Please set up your Consultation Appointment
3D Home Scanning and Virtual Home Tour Technology
Watch this video.

This Technology will blow your Buyers and Sellers minds



Roku Channel Creation and Marketing
Pricing is $300 per home up to 4,000 sq. ft.

No travel costs, if scans are done in Stockton, Lodi, Manteca, Lathrop and Tracy.

Do you want more sales?

Silly question isn't it. Of course you want more sales. We are bringing this technology to Stockton and surroundings areas.
This expensive technology will be affordable even to a rookie real estate professional.
My company provides this service for $300 per home up to 4,000 sq. ft.

There is no better way to get Buyer and Seller leads.
The house is presold before the buyer even sets foot inside the home.
Sellers see this technology and want their home listed and scanned by your agency so they increase their chance of their home being Sold way faster than by any other means.
Mention this technology to a seller while trying to get their listing and I will guarantee you will get the listing.
Did you know that there over 60 Million Roku owners?
Meaning that almost 1 in 3 households own either a stick, a black box or a Roku TV.
The part that you didn't is that you can create a channel for Real Estate Marketing purposes.
With 60,000,000 million Roku owners, I think you are starting to see the big Marketing picture, pun intended.
We will be providing 2 options for our clients:
Option 1: You can market your property videos through our Real Estate Channel, which is cost efficient. You will share space with other Real Estate Agencies.

Option 2: You can outright own your own Real Estate Channel to market only your own real estate property videos with Zero Competition.

Option 1 is a very affordable solution starting at $995 per month per 20 monthly videos.

Option 2 is a little pricier starting at $6,000 and a monthly fee of $695 per month per 20 monthly videos.

Competitors charge $150 per uploaded video and charge between $10,000 to $15,000 for a privately owned channel.